Tuesday, November 17, 8:30AM – 3:30PM
LOCATION: State Bar of Georgia, Atlanta, GA
Seminar Series: Keeping Innocent People Out of Prison
____________________________________________________________________________________________________
Saturday, October 17, 7PM
Life Sentence Performance
Open to the public

---
Monday, June 1, 2015
The Exonerated PLAY
7:30PM
Synchronicity Theatre
1545 Peachtree St. NE  #102, Atlanta, GA 30309
–
"The Exonerated," is an internationally acclaimed play.
What effect does it have on a person–a soul, a life–to have freedom and self-respect
stripped away and then, ostensibly, returned years later after decades of incarceration?
The Exonerated attempts to answer this question through the words of six innocent men and women who, after years in jail, emerged from death row to try to reclaim what was left of their lives.
---
Wednesday, May 20, 2015
The Innocents Concert
7:30PM
Center for Civil and Human Rights
100 Ivan Allen Jr. Blvd NW, Atlanta, GA 30313
–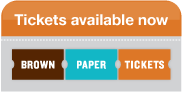 Join us on May 20 for an amazing concert.
Bent Frequency, Atlanta's premier contemporary classical music ensemble, will present "The Innocents" featuring John Lane and Allen Otte on May 20 @ 7:30pm at the Center for Civil and Human Rights.
This show is an intensive multi-media performance examining the issue of wrongful imprisonment in the United States.
Advanced tickets: $25 general admission & $10 for full-time students. (At door prices will be $35 general admission & $25 full-time students.) Sponsorship opportunities still available. All proceeds benefit GIP.
---
Saturday, April 18, 2015
6PM
St. John's Lutheran Church
1410 Ponce de Leon Avenue, NE
Atlanta, Georgia 30307
---
Friday, March 20, 2015
---
SEMINAR ANNOUNCEMENT
Are you obsessed with the Serial podcast?
If so, you should join GIP on Friday, March 20, 2015 for our CLE seminar on "Lessons Learned from Serial."
This 3 hour seminar will be at Georgia Perimeter College's Clarkston Campus. Registration will begins at 8:30am. (The seminar will end at 12:15pm) CLE credits (applied) – 3 hours, including 1 hr of Ethics & 1 hr of Professionalism.
We will cover a number of topics discussed during the broadcast and highlight important points that will help lawyers more effectively represent their clients.
Registration isn't restricted to just lawyers though. We think everyone will find the discussion meaningful.
Cost of seminar: Attorneys – $60, Public Defenders – $45, Investigators, Paralegals, Community – $30, Students (full-time) – $15.
To register for this seminar and to see the agenda, click on the link below.
---
Sunday, February 22, 2015
6:30 PM
LIFE SENTENCE PERFORMANCE
---
Thursday, February 19, 2015
6:00 PM – 8:00 PM
---
Friday, January 30, 2015 
7:00 PM
Hear choral arrangements of LIFE SENTENCE songs
---
Thursday, October 9, 2014
7:00 PM – 8:30 PM Covenant Presbyterian Church $15 suggested donation Proceeds support the Georgia Innocence Project Join the Life Sentence team for a night of music and stories.
---
August 27, 2014
Thank you to our SPONSORS: 
The Semrau Law Firm PC, 
Tom Karsch, 
Anne & Martin Emanuel, 
Manori de Silva, 
Sandra L. Michaels, LLC, 
Sliz/Drake/Estes & Associates, LLC, 
Stephanie Benfield, 
Walter Jospin, 
Duncan W. Miller, 
Steve Rulis, 
Franklin and Laura Hogue, 
Laura Verduci, and 
Jodi Dick.
---
August 4, 2014
---
Saturday, April 5, 2014
Catch the Live Show of Life: 20/20 @ Emory Presbyterian Church in Atlanta
Emory Presbyterian Chruch
1886 North Decatur Rd
Atlanta, GA 30307
Click on flyer below for more information
---
Sunday, March 9, 2014
Kenny Leon's True Colors Theater and Life Sentence present: 
Life: 20/20 @ the Southwest Arts Center An evening of music and stories based on the wrongful conviction and exoneration of Clarence Harrison (GIP's 1st Exoneree)
---
October 3, 2013
Casino Night Fundraiser
---
October 11, 2012
10th Anniversary Celebration